The World's 7 Most Dangerous Roads That Take Your Breath Away
Anyone who has ridden a roller coaster at least once knows the expression "to have your heart in your mouth." However, it's unlikely this entertainment can be compared with highways built at an altitude of several kilometers over an abyss, in a lonely desert, above the water, or even below it.
These are the most unimaginable roads in the world which overshadow even the coolest rides.
Guoliang Tunnel, China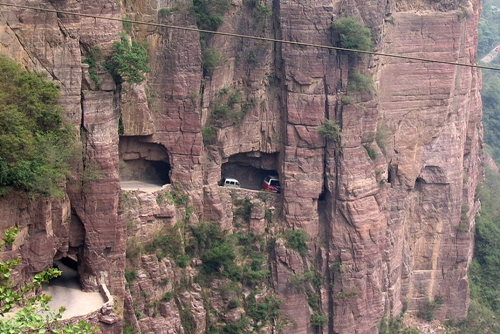 The Guoliang Tunnel is 1.2 km (0.75 mi) long and was built through a mountain range leading to the village of the same name. In the 1970s, the inhabitants of the village made this tunnel and the "windows" in it themselves using only hand tools. The width of the tunnel is about 4 m (13 ft), so drivers have to be extremely careful.
Maeklong Railway Market, Thailand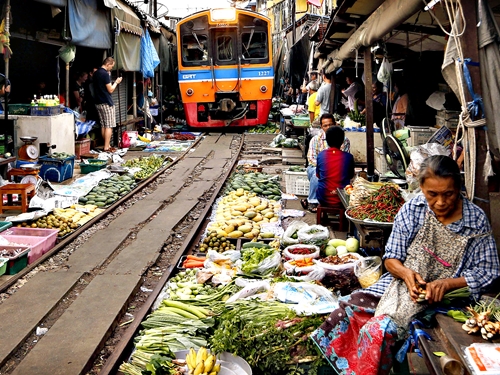 At first sight, Maeklong Market resembles hundreds of other Thai markets…but only until you hear the whistle of the train which passes right through the market stalls. The sellers take their goods away and fold their tents in seconds, giving way to the train that moves at a speed of about 15 km/h.
Yungas Road, Bolivia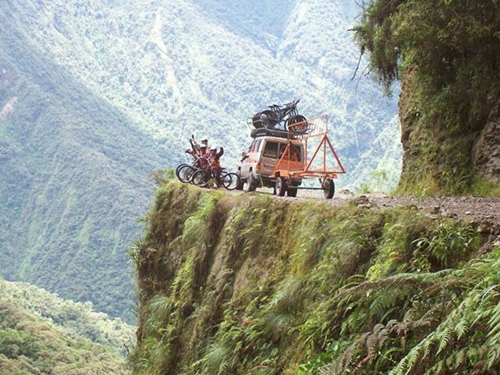 Yungas Road connects the Bolivian cities of La Paz and Coroico. Descending from a height of 3,300 to 360 m (2 mi to 1,181 ft) above sea level, it forms a number of loops. Despite the fact that the road is very narrow, even trucks manage to pass each other. However, one of them often has to back up for quite a distance.
Eyre Highway, Australia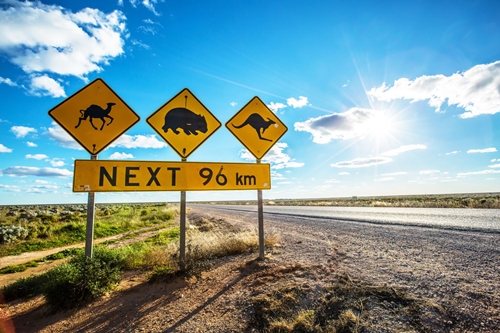 Looking at this highway, one can hardly imagine it's really dangerous. However, the number of accidents on this 1,600-km (994 mi) stretch of Australian highway, built far from localities, is really high. The reason is quite simple: the landscapes here are so monotonous that drivers simply fall asleep at the wheel.
The "Nose of the Devil" Railway, Ecuador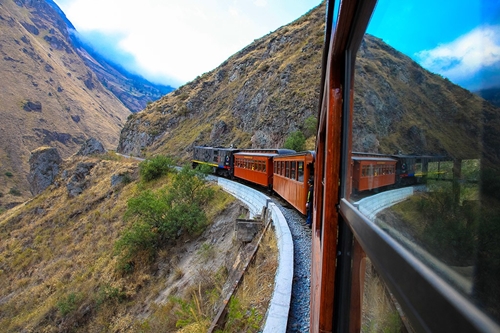 The "Nose of the Devil" railway is built on the rock of the same name at an altitude of 800 m (2,624 ft). Until recently, tourists were allowed to ride on the roofs of wagons running here, but today it's prohibited.
Pamban Railway Bridge, India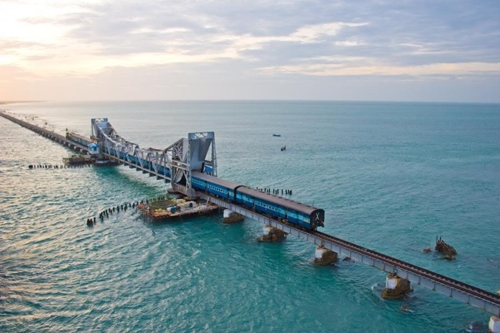 Pamban Bridge connects the mainland part of India with the island of the same name. In 1964, the bridge was destroyed by the strong winds of the Palk Strait. This is why now, when wind speed exceeds 55 km/h, trains receive a special signal warning of the possible danger.
Karakoram Highway, Pakistan — China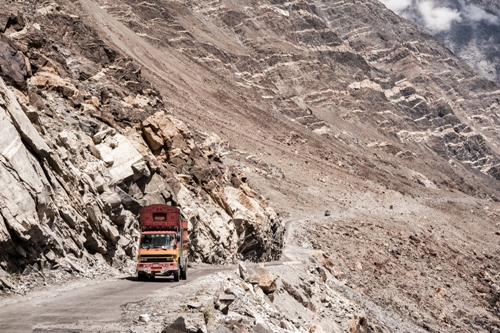 At 1,300 km (807.7 mi) long, Karakoram Highway is considered the world's most high-altitude international highway. One of its sections passes at an altitude of more than 4,600 m (15,091 ft). Summer monsoon rains often wash it out and cause landslides. In winter, the highway is closed due to weather conditions and possible avalanches.
(Brightside)