Central province launches boat tour to Cồn Cỏ Island
A boat tour to Cồn Cỏ Island off the central province of Quảng Trị has been launched.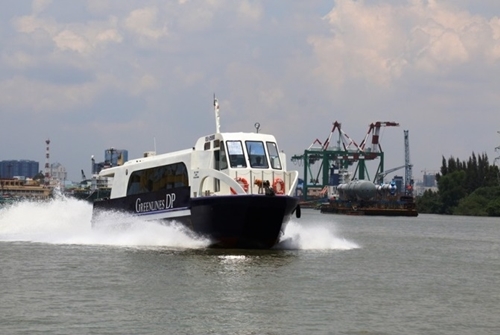 The tour, by a high-speed Greenlines DP C5, departs at Cửa Việt Port at 7.30 am daily, and returns to the mainland at 2.00pm.
The vessel can carry 50 passengers on the one-hour trip to Cồn Cỏ.
On the island, visitors can explore its primitive forests, dive to the seabed to see coral reefs, visit tourist sites, and enjoy local culinary specialties
The tour is free for travellers in April and will later have a fee of VNĐ250,000.
Located 15.5km from the mainland, the 2.2 square kilometre island is home to around 10 families.
More people are expected to be settled in the near future, according to the People's Committee of Cồn Cỏ Island District. — VNS
(Vietnamnews.vn)