BITEXCO – PERFECT JOURNEY
"PERFECT JOURNEY" is the name of team building program and also the key target achievement that Bitexco wants to follow: PURSUING THE PERFECTIONIST. This will be a hard and difficult route but it worth to try!
This is an outdoor activity program that aims to bring Bitexco people together, to share, to communicate more and to become a strong team. Only internal cohesion, active cooperation of each new member can bring Bitexco's success.
Itinerary:
7:00 – 8:30      Head to Flamingo Đại Lải
9:00 – 11:15      Team Building Perfect journey
11:45 – 15:00     Gala Lunch:
+ Lunch
+ Singing and dancing performances
+ Game show
+ Karaoke
15:00 – 16.00     After gala lunch, tự do vãn cảnh
16:00                    Back to Hanoi
In the cold weather of Flamingo Dai Lai, all of 120 employees of Bitexco Group immersed themselves in a series of teamwork activities that are both interesting and required effective coordination to be carried out outdoors. All members of the Bitexco family had to overcome five challenges to find out the final secret treasure: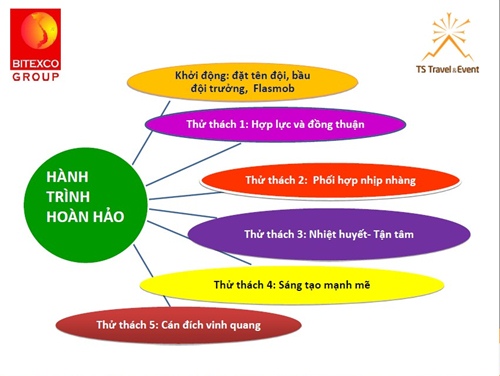 Ending five challenges the whole team bursted into tears of joy, the final secret treasure turned to be the Bitexco long lasting principles.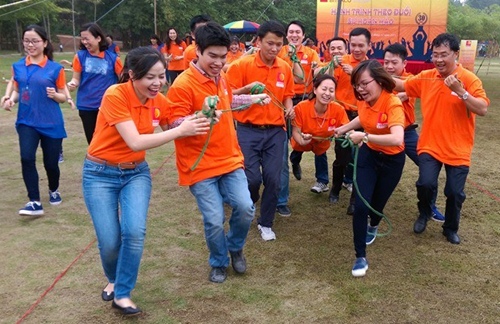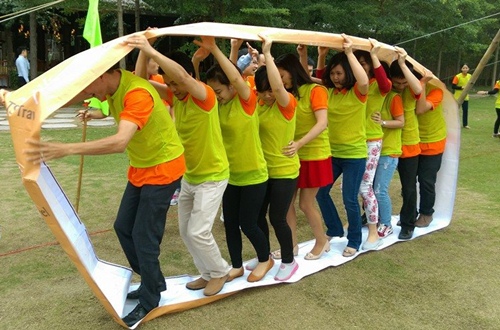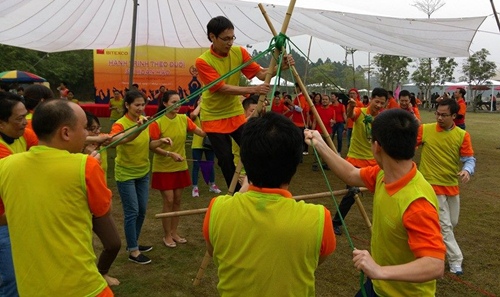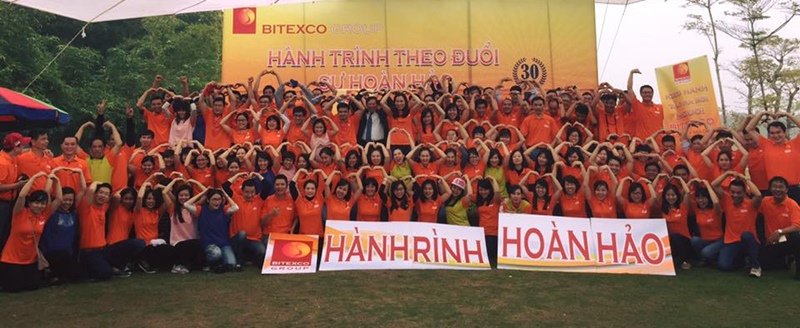 The smile on each member's faces is huge gift for the staff team, TS Travel & Event.
Team Building: Flamingo Đại lải resort
Number of participants: 120 people
———————————–
Add: 4th Floor, 142 Doi Can Str., Ba Dinh Dist., Hanoi
T: (+84 4) 62736 708 – (+84) 091 647 5256
Website: http://tstravel.vn/
FanPage teambuilding: https://www.facebook.com/TsTravel.TeamBuilding
Fanpage Travel: https://www.facebook.com/kynghithaison
Email: info@tstravel.vn