Amazing things to experience in Vietnam (P2)
Vietnam has bounced back from war to become one of Southeast Asia's top tourist destinations. On one hand, it offers bustling cities and luxurious new beach resorts; on the other, ethnic villages and vistas of rice paddies that haven't changed for hundreds of years. Add in eight destinations inscribed on UNESCO's World Heritage List, and there's plenty to explore.
And all of them together make up the utterly amazing and inspiring cultural experience that is called Vietnam.
TET CRAZE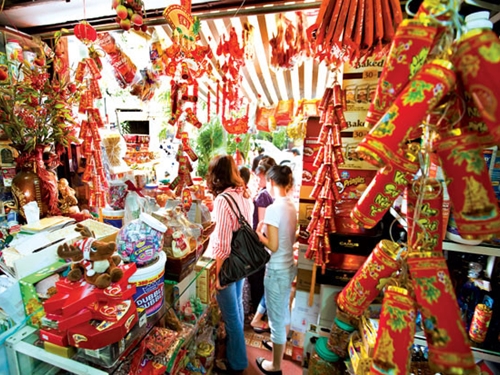 In preparation for public holidays, especially Lunar New Year, Tet in Vietnamese, you will find yourself in the middle of the only time of year when Vietnamese people begin to show signs of stress. People work double shifts to make up for the days when they visit their families, uniformed entities knock on various doors to collect what they think is due, and robbers snatch more phones and handbags that at any other time of the year. The markets are buzzing with buyers and sellers of gift baskets, while housewives set up huge cooking pots for preparing the traditional sticky rice cakes for Tet.
EMPTY STREET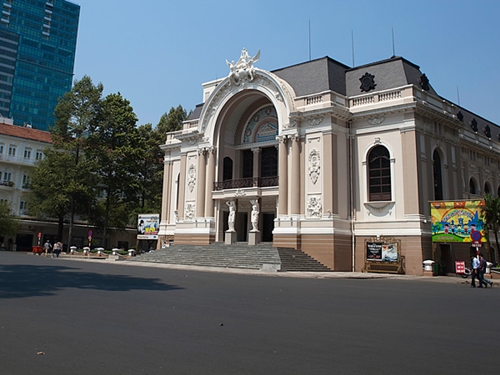 During Tet holidays, many urban dwellers leave the major cities to visit their families on the countryside. You can walk through entire wards without seeing a sign of life. Well, that's slightly exaggerated, but compared to the usual bustle it's really calm and empty. While the tourist areas are less affected by this temporary exodus, in other districts so many shops close down, that usually bustling streets turn into abandoned ghost-alleys.
ROOSTER FIGHTS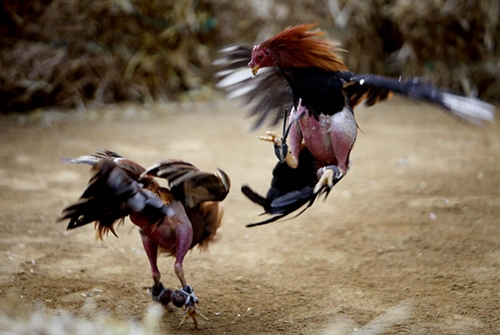 Even if this point might cause an outcry from animal rights activists worldwide. They take better care of their roosters than of their own families. The rooster fights as such, however, are remarkably unspectacular. The roosters are strong and healthy, quite noisy at times, but the bets that are placed among the spectators are not high enough to apply doping techniques. Or even risk the health of the animal in just one fight, like it is common on the Philippines.
 TA HIEN STREET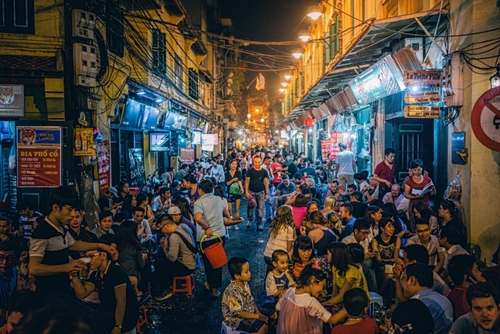 'Let's go to Tạ Hiện and grab some beer' is a common invitation that you will get when you are staying in Hanoi. Tạ Hiện, a famous street of 266 m in length, is definitely a must-visit place in Hanoi Old Quarter. Not naturally that people call Tạ Hiện the "international intersection" because this is where they can see how the Western culture harmonizes with Eastern one. And sometimes you will even hear people call it the "Western street" or "Foreign street" – "Phố Tây" for each step of your way is probably a foreign guy sitting and enjoying his beer with some snacks.There is an interesting fact that I often hear from a group of people, mostly the elderly, that Ta Hien (Tạ Hiện) is pronounced Tạ Hiền. The second way of pronunciation is 100 percent untrue because the name of the street is originally taken after that of a famous general in Vietnam, Tạ Quang Hiện. However, Vietnamese people still sometimes use it just because it is easier to pronounce.
CA PHE CULTURE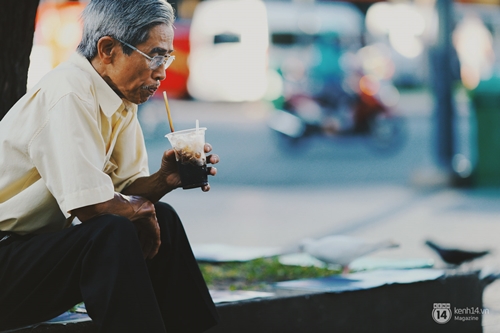 Although Austria has a flourishing coffee culture, Vietnam has an unique coffee culture that amazed anyone. Vietnamese coffee standing out of coffee from other countries, and yet so richly developed. Hot coffee with or without condensed milk is native to the North and the Highlands, while in the South we pour it over ice. But North or South, ca phe is a social thing Vietnamese enjoy at all times of the day.
——— The End ———-
(Picture source: Internet)