Amazing things to experience in Vietnam (P1)
Are you new to Vietnam or are you planning to join us here for a period of time? Here we compiled a selection of some unique experiences you will have in the country. Some of them will leave you speechless, others are amusing, a few might be annoying, but all of them together make up the utterly amazing and inspiring cultural experience that is called Vietnam.
Motorbike Madness
Rush hour on one of the major traffic arteries can turn your view of the world and fluent traffic upside down. Traffic rules? Phaw!
Motorbikes flow around each other like streams of water, those who turn left intertwining with the oncoming traffic and separating again like winding serpents. Buses lumber through the torrents of the rush hour like armored war-elephants amidst light cavalry. How to cross a street in this madness? Just dive in, but remember: The bus is the king of the road and we are on the lower end of the food chain on the streets of Vietnam.
"Wai Wai Wi Ai" aka "White wine with ice"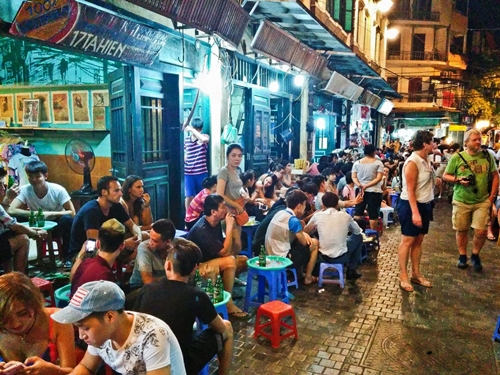 The tendency of Vietnamese people to drop the ending syllable of words when talking English and other foreign languages is an amusing classic. At first you might be confused when you hear an expat ordering Wai Wai Wi Ai at a Saigonese restaurant. When the waitress turned up with a glass of white wine with ice, you get it. Expat English teachers can sing you a song about dropped syllables, but westerners actually adopting this for fun – that's just splendid!
Funerals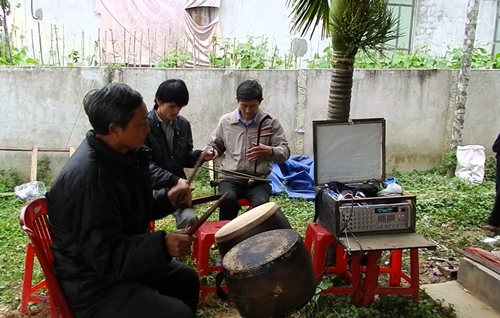 Be prepared to wake-up at 4 a.m. to the sounds of wailing funeral horns, which then often continue throughout the next day. Funerals in Vietnam are long, serious affairs where the deceased's family dedicate sleep, food, money, time and energy to remembering their life and celebrating their achievements. Funerals involve large colorful tents at the entrance to the deceased's house, tables of serious men drinking beer, feasts, visits from friends and family, music and traditional funerary rituals. Be respectful, but also feel free to watch this fascinating side of Vietnamese life, and be sure to ask a local to explain it to you.
Snacks in Baskets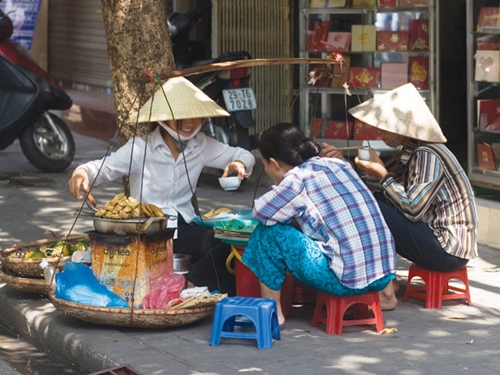 There are ladies here who carry baskets on their backs, and inside those baskets are foods from your wildest dreams. Keep an eye out for the women with two massive buckets on the ends of a large pole which they support on their shoulders. Squat next to a basket lady and sample some of the waffles and crackers she is selling. If you're feeling adventurous ask for bánh tráng trộn – a bag of torn rice paper, nuts, dried beef, herbs, spices and quail eggs which serves as a sort of Vietnamese trail-mix.
Night Buses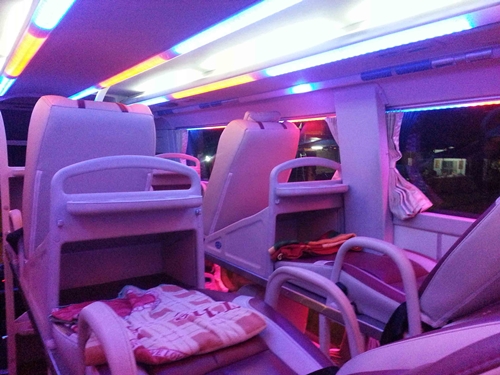 Many countries have night buses, but the buses in Vietnam are strange. Uniform throughout Southeast Asia, these buses have tiny individual seats with little pockets for your legs. The walkways are like squeezing yourself down a tube and you will spend your night-ride in the fetal position, but the sheer hilarity of sitting in a pocket on a bus that glows with bright neon lights and sounds like a strangled duck will make it worth it.
… To be continued…
———————————–
Add: 4th Floor, 142 Doi Can Str., Ba Dinh Dist., Hanoi
T: (+84 4) 62736 708 – (+84) 091 647 5256
Website: http://tstravel.vn/
FanPage teambuilding: https://www.facebook.com/TsTravel.TeamBuilding
Fanpage Travel: https://www.facebook.com/kynghithaison
Email: info@tstravel.vn